Functional or Fluorescent Dyes
for application in:

Marker for Bioanalysis
Intercalating Dyes
Membran Potential Sensitive Dyes
Laser Dyes
Photochemical Sensitizers
Lithografic Printing Plates
Laser Eye Protection
Anti-Forgery Security Labels
Color Filters
NIR Filters
UV Filters

Nano-Varnishes and –Additives
(Sol-Gel-Technology)
for coatings on metal, plastics and glass with special surface properties:

easy-to-clean
hydrophobic
antifingerprint
corrosion protective
scratch-resistant
colored
high glossy to matt
FEW produce in modern industrial facilities batch sizes, ranging from kilograms to ton scales. The company is certified DIN EN ISO 9001 and 14001 and complies with the requirements of the regulations (EC) No 1907/2006 (REACH) and (EC) 1272/2008 (GHS/CLP).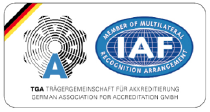 Please enquire with us for more information through our contact form or send us an e-mail.